Our best selling  Dali Cake, a delicious milk chocolate cake covered in a luscious butter cream with chocolate flakes…. is named after none other than the notoriously fabulous Dalia Behbehani… 
We were lucky enough to have her visit The November Bakery today, and snuck in an interview… read on for all the juicy details …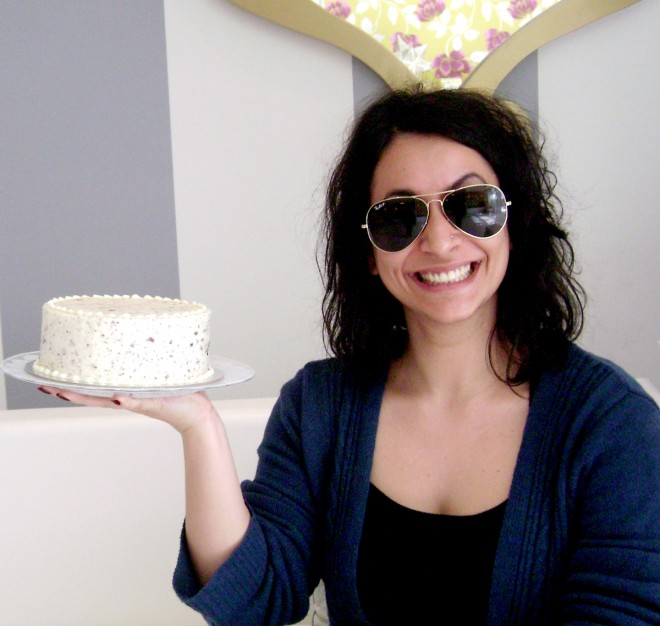 Dalia Behbehani with The Dali Cake
Name: Dalia Behbehani 
Age: 25
Occupation: Marketing Manager at Dia Behbehani 
Star Sign: Libra 
Favorite Bakery: Why November of course ! 
What are some of your favorites here at the Bakery? 
My all time favorite dessert is DEFINITELY the oatmeal cookie .. I also love the carrot cake truffles, the amaya, the jude, and last but not least the dali .. mmmmmm 
So, why was the Dali named after you ?
Because, the Dali is full of chocolate love, and i have a lot of love to give ! 
Is there anything else you would like to add ? 
Just that i truly love the November Company, they have style they have class, and they definitely know good food.. i'm always looking forward to new surprises from the events department and the bakery ! good job guys !
Posted by novembercompany on 02/19/09 / Filed under Dessert / Leave a Comment
More inspiration from November...